Newborn Photographer the Woodlands – Laci Leigh Photography
One of the things I introduced in my business in 2019 was studio sessions, I am SO excited to offer an indoor space for milestone and newborn photos for your sweet babies. I have such a passion for capturing moments for families that it made sense to transition into studio as well as outdoor to fit all needs. You now have the choice with your newborn photos, to have in home lifestyle or studio newborn and for your milestone photos you can have them outdoors at sunrise/sunset or indoors in the studio.
I want to capture all the moments for your family; maternity, newborn, each milestone (hello cake smash!) and your yearly family photos.
My newborn and milestone photos are a little different than some others, I offer seamless, timeless photos that are not themed (unless you bring a few props). I don't do elaborate setups, but focus more on simplicity for full focus on your child. Newborn sessions are "wrapped only" which means that the baby stays wrapped up at all times, this makes for typically a shorter session, less time trying to get poses and cheaper session over all. Staying wrapped keeps them happy and warm and all around much less stressful.
For milestone sessions, I have a few outfits for your sweet baby to choose from or you can bring your own! I don't recommend neon colors or branded items. Also you have the option to do a bubble bath after the cake smash for easy clean up and adorable pictures in the claw foot tub! For newborns, I have multiple colored wraps perfect for any nursery theme and some of the softest blankets and bonnets. Plenty of items to make sure each newborn and milestone session is uniquely its own
Just look at these cute newborn squishes! Check out my newborn portfolio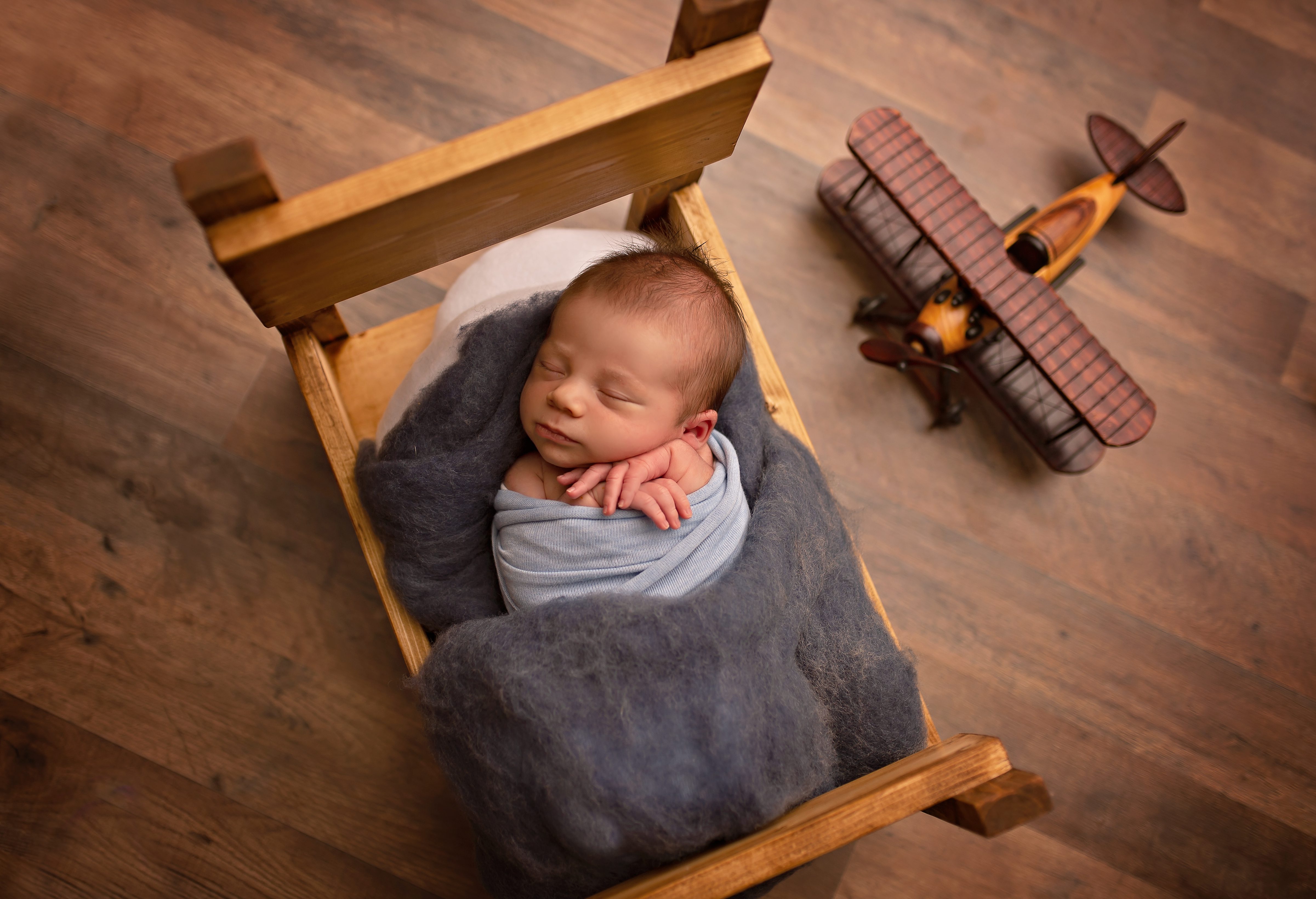 And these adorable milestone photos!
If you want to book a session with me you do directly at my scheduling link.